About the company
We are a Mexican company who guarantees confidence and efficiency of performance to our national and exportation customers of the Automotive Industry of the aftermarket and original equipment, through the production of fasten parts with Quality under Standards and State of the Art Technology.
Attending the Automotive Industry market since 1983, we are already a part of the select group of the exporter enterprises to the United States, the Caribbean, Central and South America, supplying also to original equipment producers of the Mexican Republic.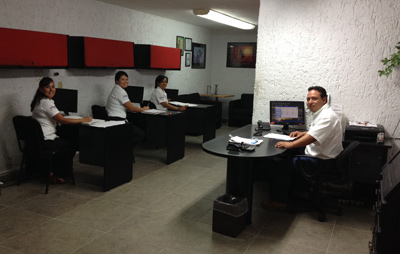 ---
history
1983 Starts operations in manufacturing U-bolts for the aftermarket.
1985 Starts operations in manufacturing Spring Center Bolts.
1989 First export to USA. Now Pratsa supplies to 17 Countries (Including Canada, US, SouthAmerica, Central America & The Caribbean).
1997 Partnership (Joint Venture) is created with Consolidated Metal Products Inc., located in the city of Cincinnati, Ohio, USA. Created in order to bring to market u-bolts grade 5 and 8 equivalents (O.E.M. & Aftermarket). This Company is located on Guadalajara City, Mexico.
2000 Starts Grupo Suspensión.
2004 ISO 9001-2000 Certification is achieved.
2007 Starts operations of Posph & Oil Production Line.
2010 ISO 9001-2008 Certification is achieved.